SAN FRANCISCO'S PREMIER BOUTIQUE LUXURY REAL ESTATE BROKERAGE
Marker Luxury Properties is an independently owned full-service real estate sales and leasing brokerage located in San Francisco and Marin County. We specialize in providing highly personalized and seamless services to our clients while leveraging the latest industry related innovations and technology provide our clients with a superior real estate experience. Marker Luxury Properties was founded by three veterans of the San Francisco real estate industry with a combined 60 years…
Search Markerlux Property
Marker Luxury Properties Resources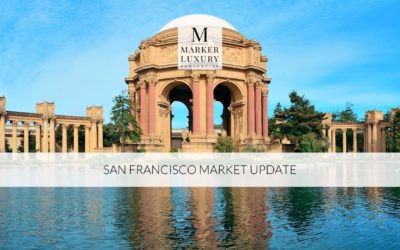 Throughout the summer, the Bay Area housing market continued to shift, with transactions falling more than 30 percent in most counties. However, while transactions have declined, home prices generally hold their value. As a result, there are still plenty of...
Featured Listings
MLP maintains decades long relationships with some of the most influential people in San Francisco and the Bay Area.  Our deep seated roots in the community and continued success for our clients, allows us the opportunity to represent some of the most spectacular homes & condominiums in San Francisco. 
OUR LISTINGS
Luxury Leasing Services
MLP is an industry leader in the art of Leasing Luxury Properties.  Our team has a proven track record of successfully representing some of the most spectacular homes and condominiums in San Francisco. 
OUR LEASES
Leverage
Our Expertise
MLP is comprised of an experienced and passionate team of industry professionals and market makers that are dedicated to providing our clients a
seamless real estate experience.
MEET THE TEAM